...
...
Aldec Offers a Visual Approach to Debugging X-Issues in Simulation
Date:

Nov 12, 2013
Type:

Release
Henderson, NV – November 12, 2013 –Aldec, Inc., announces the latest release of its mixed-language advanced verification platform, Riviera-PRO™ 2013.10, with an enhanced debugging tool suite that offers a new visual approach to debugging X-related, or "unknown" issues. Riviera-PRO's new Cause Finder tool provides a graphic solution to what was once a challenging task, tracing back to possible sources of X-values in RTL and gate-level simulations.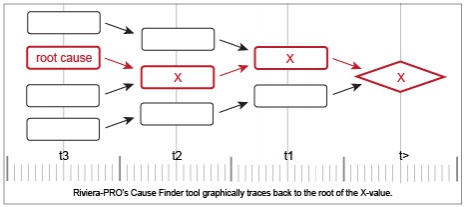 "Debugging X-issues is challenging as they usually manifest at block outputs with their roots hidden many clock cycles back. This usually requires carefully traversing the design logic back in time," said Dmitry Melnik, Product Manager, Aldec Software Division, "The Cause Finder tool aids this search by graphically representing possible sources of X-values in a design, providing users with a powerful and intuitive option of conducting the graph-based analysis of X's propagation paths."
Combined with the X-aware automated code reviews, X-assertion checks, and X-aware RTL and gate-level simulations, Riviera-PRO provides a comprehensive solution for isolating, tracing, and preventing X-related failures throughout the design flow. In addition to bringing together these tools for addressing the X-issues, the 2013.10 release of Riviera-PRO also includes numerous new features, enhancements, and performance optimizations.
For additional information about Riviera-PRO 2013.10 including tutorials, free evaluation downloads and What's New Presentation, please visit www.aldec.com/Products/Riviera-PRO.
About Aldec
Aldec Inc., headquartered in Henderson, Nevada, is an industry leader in Electronic Design Verification and offers a patented technology suite including: RTL Design, RTL Simulators, Hardware-Assisted Verification, SoC and ASIC Prototyping, Design Rule Checking, IP Cores, Requirements Lifecycle Management, DO-254 Functional Verification and Military/Aerospace solutions. www.aldec.com
---
Aldec is a registered trademark of Aldec, Inc. All other trademarks or registered trademarks are the property of their respective owners.
Media Contact:
Aldec, Inc.
Christina Toole, Corporate Marketing Manager
+ (702) 990-4400
christinat@aldec.com