Active-HDL HDL Editor shortcut assignment
To modify the shortcuts in the Active-HDL text editor, go to Tools | Customize. Click the Shortcuts tab, then select Text Editor under Category.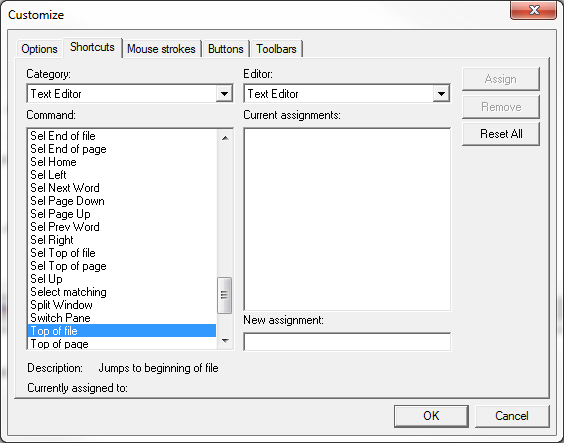 The modifiable shortcuts are shown in the Command list. To update, select the command, type the new assignment in the new assignment box then click assign.
---
Aldec, Inc.
Corporate Headquarters
2260 Corporate Circle
Henderson, NV 89074 USA
Tel: +1 702 990 4400
Fax: +1 702 990 4414
https://www.aldec.com
©2022 Aldec, Inc.

---
Printed version of site: www.aldec.com/en/support/resources/documentation/faq/1827