Supported File Types
Description
What are the Supported File Types in Active HDL?
Solution
The following is a list of supported file types with corresponding default file extensions and icons. If required, you can change the file type in the File Properties window.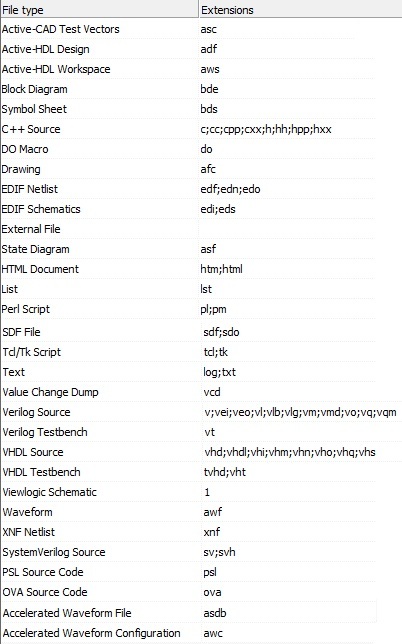 NOTE: The file extensions given above are default. You can use other extensions if desired.
More information about File Properties can be found in Active-HDL Software Manual.
---
Aldec, Inc.
Corporate Headquarters
2260 Corporate Circle
Henderson, NV 89074 USA
Tel: +1 702 990 4400
Fax: +1 702 990 4414
https://www.aldec.com
©2022 Aldec, Inc.

---
Printed version of site: www.aldec.com/en/support/resources/documentation/faq/1162