HES-DVM Proto Cloud Edition
HES-DVM Proto CE is the Cloud Edition of Aldec's HES-DVM software product used for design compilation and partitioning into multi-FPGA prototyping platforms. It is available in Amazon AWS Marketplace as an Amazon Machine Image (AMI) built upon the Amazon Linux image as a base with preinstalled Aldec HES-DVM software. The HES-DVM Proto CE combines Electronic Design Automation software for design partitioning and compute platform scalability of Amazon Elastic Compute Cloud (Amazon EC2).
Partitioning for Multi-FPGA Prototyping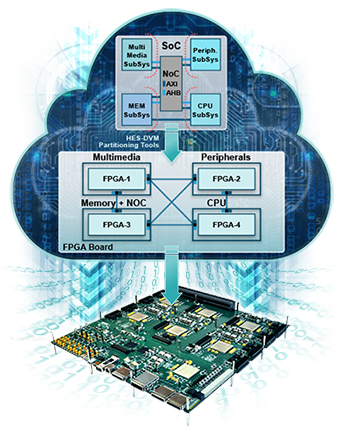 Physical prototyping enables the highest clock rates, often close to the target ones, so it is ideal for verification in the real environment with devices sending and receiving real data streams. The HES-DVM Proto CE aids in design partitioning, clock conversion and mapping to FPGA and facilitates designing inter-chip connections that utilize serialization techniques to overcome limitation of FPGA I/O.
Aldec HES-DVM contains all necessary automation to assist in your design partitioning and provide fast-track for multi-FPGA prototyping. The HES-DVM Proto CE can be used for prototypes containing up to four (4) FPGAs on Aldec HES boards or third party custom board and provides the following key features.
Key Features
Fast compilation and synthesis engine for VHDL/Verilog/SystemVerilog RTL

Fully automatic and user-guided partitioning

Board-level automatic partitions placement and routing

Automatic physical interconnections with SERDES and LVDS support

Support for largest Xilinx Virtex UltraScale+, UltraScale and Virtex-7 FPGAs

Custom board compiler for third-party or in-house developed FPGA boards

Impact analysis tool for quick evaluation of partitioning scenarios

Logic optimization and replication

Gated clocks conversion

Board-level critical path reporting

Managing timing constraints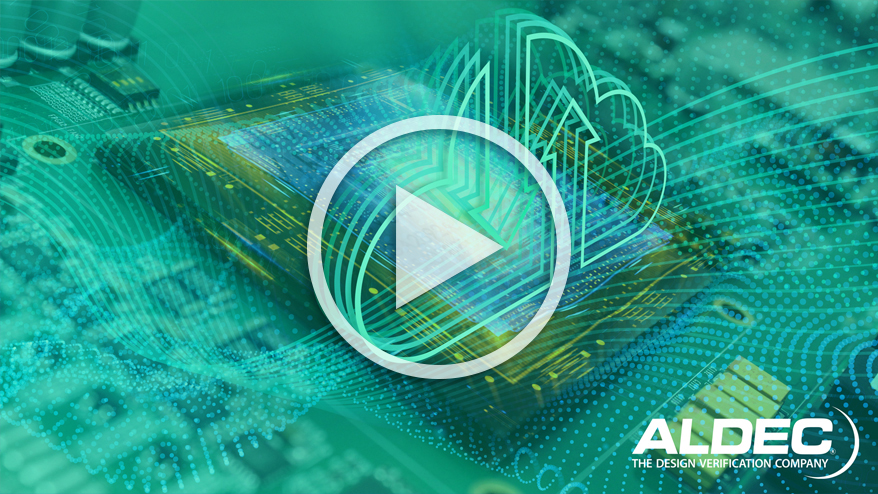 Availability
Aldec HES-DVM Proto CE is available from the Amazon AWS Marketplace, where the user can configure one of available EC2 virtual machines and launch fully configured AMI instance with HES-DVM Proto CE software.
Licensing
Bring Your Own License (BYOL) licensing model is used by Aldec HES-DVM Proto CE product. When the Aldec product AMI is started the user can launch software license request which will be processed within 24 hours. More information can be found in HES-DVM Proto CE AMI User's Guide.
---
Aldec, Inc.
Corporate Headquarters
2260 Corporate Circle
Henderson, NV 89074 USA
Tel: +1 702 990 4400
Fax: +1 702 990 4414
https://www.aldec.com
©2022 Aldec, Inc.

---
Printed version of site: www.aldec.com/en/products/cloud/multi-fpga-partitioning